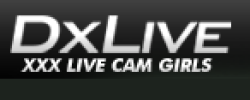 DxLive brings many people together for live webcam fun. As a site that has gained recognition and prestige around the world, hundreds of performers are looking to have orgasms in front of fans. There are many new people joining the site often, with different personalities and different bodies. The feature set here is unique, and the entire list will be covered here in this top Asian sex cam review.
Top webcams by dxlive.com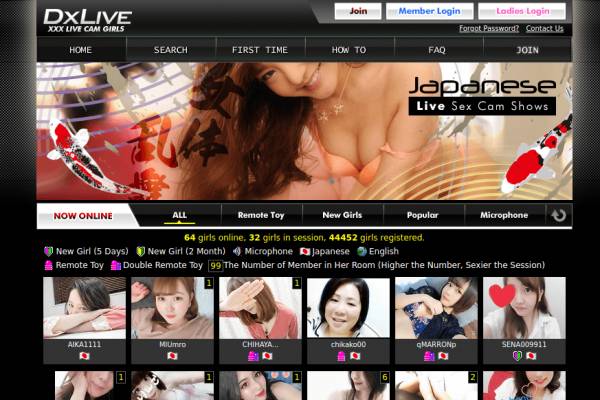 Cams Overview
There are tons of live sex cam performers on the site, which specializes in Japanese cam performers. Many of the performers on the site only speak Japanese, which can be a turn-on for many people. Masturbation and sexuality, in addition to moans, are fantastic for getting to know the babes here. With incredible accents, the performers at DxLive have a ton to offer. There are also capabilities for remote control sex toys, and more.
Site Features
This is a site that has full HD webcams, and private cam shows are also available on the site. With some free nudity, people can browse the gorgeous babes on the site. Remote control sex toys are also available on-site, putting more control into your hands. Different quality options can be selected as well, which is fantastic for people with weaker internet connections.
Performers at DxLive charge by the minute. People using the site will purchase points, which are then used to pay for the shows. Performers can set their own rates on the site, meaning that the per minute pricing will vary. Some performers charge around four dollars a minute, though others charge less and some charge more. There are also free services available on the site, allowing you to watch the gorgeous Japanese sex cam models here without spending a dime.
User Benefits
Using live sex cam websites provides both sexual relief and personal interaction. People are turning to live webcam shows to have a good time, relieve their stress, and get to know live sex cam friends.
Drawbacks / Complaints
When you first arrive at the site, it is in the Japanese language. Sometimes it takes a few minutes to change to English. This is a minor negative, as it does change to English when it recognizes where the web traffic is coming from. There are also a few advertisements on the site, and some of the cam shows come up in a pop-up window. Last, you may occasionally run into a model the website says is online, which has already left their show. This is not common, though, it does happen on occasion.
The Bottom Line
Everything on this website is well put together, including the navigation. With specialties in Japanese women, there are perfect babes for you. This is your top spot to have sexual fun with real Japanese women, getting to know them inside and out. Find the top live sex cam shows at DxLive, a website that is highly recommended.