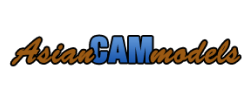 Asian women are incredibly sexy, with fantastic personalities. These babes get very kinky sometimes and have a wide range of body types. At AsianCamModels, you can find perky tiny tits and large ones. Tiny asses and larger ones, and the most incredible moans are also found here. These babes are looking for sex, and they love getting intimate and personal in conversations as well. Capture your fantasies with them, letting them know what you are looking for.
Top webcams by asiancammodels.com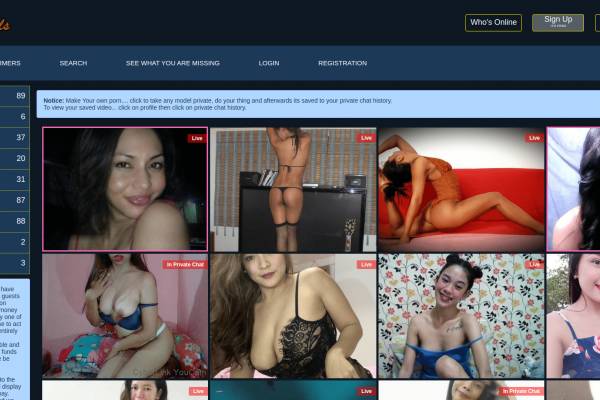 Cams Overview
This is a website that has it all. With female sex cam performers, trans performers, gay performers, and couples having sex on cam, you can find everything you need and want. The website has a wide range of search and sort options, making it easier to find what you are looking for quickly. Many of the live sex cam girls on this website do not speak English, though there are many English-speaking options available too. The ability to sort these things out well is essential.
Site Features
The search options on the website are fantastic, allowing you to search by age, eye color, body type, sexual orientation, and more. There is also a random sex chat feature, giving more excitement and variation to the fun you're having. With large amounts of diversity on the website, there is a ton to explore. Take a look at the sex toys these babes use and top live cam girl lists here as well.
Starting at a rate of one dollar per minute, take note that performers charge their own rates. These are the rates for private chats, and free live sex cam chats are also available. It is recommended to buy credits to tip, even if you are taking advantage of the free webcam shows. AsianCamModels accepts credit cards, debit cards, gift cards, and many other types of payments.
User Benefits
This is a website that has many promotional deals and fantastic contests. This creates a sense of community, as well as providing people with ways to receive bonus awards. Another massive benefit to AsianCamModels is the forum. Get a fantastic sense of community, one that fans love to join in on. Performers and members can post comments, topics, pictures, and more in the forum.
Drawbacks / Complaints
One of the only negatives with the site is its lack of voyeur cam option. People who are looking for this will find other sites that have them in the reviews on this website. This is a fantastic option for finding shows of all other types.
The Bottom Line
The bottom line is that this is a site that offers excellent webcam performers, in a large variety. You can find the hottest Asian women, as well as people of other genders. Watch them get off hard, with their incredible moans, fantastic bodies, and open minds.